For this weekend's events, we will be following the Governor's recommendations for face masks and social distancing. Face masks are recommended while inside the building, and social distancing is recommended while outside and eating. We look forward to seeing you Saturday August 15 for the Young Eagles event, and Sunday August 16 for the Fly-in/Drive-in breakfast.
Welcome to the Experimental Aircraft Association Chapter 13 Website. We are a group of dedicated owners, builders, enthusiasts, and flyers of general aviation planes.
What would you like to know?
Our Current Month's Meeting Program? click here
Learn more about the chapter and our programs? click here
Arrange a Young Eagles flight? click here Our events at Ray Community Airport fly about 600 Young Eagles every year! The total for Chapter 13 is over 12,000!
There's lots more here, so look around. Hope to see you soon at one of our meetings.
Rex Phelps
Chapter 13 President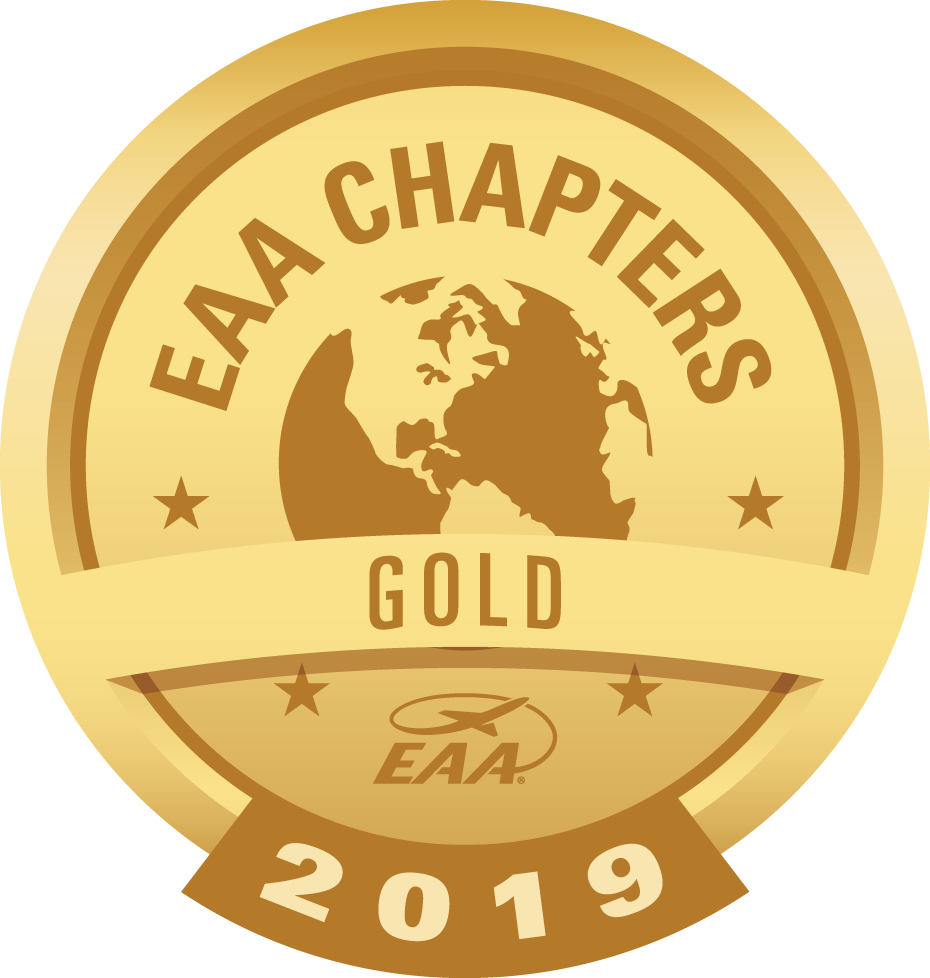 EAA National has recognized Chapter 13 (That's us!) as a Gold chapter for 2019, in recognition of our growing membership, participation in the Young Eagles program, and other public events. Come visit us at one of our monthly membership gatherings to find out more!